Recap – LRT Certified Professionals Event 2015
This year's Link Research Tools Certified Professionals Event took place on 13 May. Christoph C. Cemper, developer of the Link Research Tools, had invited to the rooms of the LRT headquarters on the 7th floor of the Saturn Tower in Vienna. Also in this second year, an exciting program was waiting for us, packed with interesting lectures around the topic SEO.
The Event
Unfortunately I could not arrive early enough the evening before to take part in the common meal. So I was all the more excited today to see familiar faces again and get to know new ones. I can only say that the crew has grown incredibly since last year and is very professional!
After the formal round of introductions, the lectures started. First Christoph C. Cemper reported about a new tool of the Link Research Tools, everything still top secret.
Łukasz Kalus and more ChattingBartosz Goralewicz from Elephate showed which tools can be used for the link detox audit to achieve even better results. Geraldine Eden from Mediabase explained how to optimally combine PitchBox and LRT to improve the whole link building process. The last presentation on this day was held by Lorant Görgey. Among other things, he reported on how link building can be done with the Link Reserach Tools.
The lectures were all very interesting. At the small events there was a lot of chit-chat from the sewing box. In addition, everyone present had a real idea. This cannot be said of all SEO or online marketing events. During the breaks we talked about Google and the world and also here exciting thoughts were touched.
Like last year, the evening event was a complete success. Christoph showed us the best sides of Vienna. This year the evening took place around the Prater. We started off in the Giant Ferris Wheel, had refreshments in the Beer GardenBiergarten of the Schweizer Haus and then partied until late at night in the Pratersauna, where we continued to talk business.
After a short night we continued the following day with a sightseeing tour of Vienna. On the program were the most important sightseeings, as for example the castle Schönbrunn or the famous Hundertwasser buildings. Unfortunately, I already had to take the car back home and process my impressions on my own.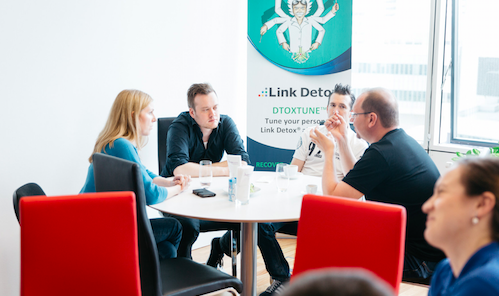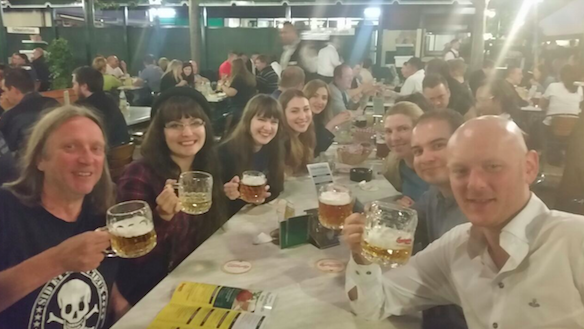 Conclusion
All in all it was a great weekend and I was able to take a lot of suggestions with me. I like the LRT group very much and despite the increased number of participants, the event is, in contrast to other events, reserved for a small circle, from which I profit professionally and personally very much like to be a part. Big praise and thanks to Christoph C. Cemper and the LRT Team, I am already looking forward to next year!